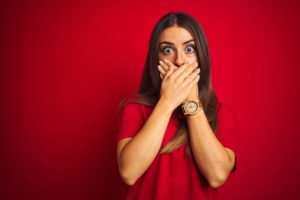 Have you found yourself in a stressful situation where time is of the essence? A dental emergency requires fast attention, but how do you know whether to visit the ER or your emergency dentist in Woodstock? No matter what your situation is, it's important to not panic and make efficient and effective decisions that are best for your oral health. Read on to learn when it's time to visit your local hospital, and when it's best to call up an emergency dentist.
When Should You Go to the Hospital?
Dental emergencies that need immediate medical attention beforehand include jaw injuries like fractures and dislocations. If you have a serious cut on your face or mouth, or have an infection that's impacting your ability to breathe or swallow properly, these are also situations where you'll need to visit your local emergency room before the dentist. If you're in the midst of a life-threatening situation, you won't want to visit your dentist first. Always seem medical attention first.
When is it Best to See the Dentist?
If your situation isn't life-threatening and is within the hours of operation of your emergency dentist, contact them first. This involves problems like a cracked or broken tooth, a knocked-out tooth, or a severe toothache. Here are some signs that you need to call your emergency dentist in Towne Lake:
A loose permanent tooth.
Bleeding or aching gums.
Swollen jaw.
An oral sore that won't heal.
Oral numbness.
A metal taste in your mouth.
What Are Some Common Dental Emergencies and How Should You React?
Any kind of dental emergency or injury can be potentially serious, so it's important to act quickly. Ignoring the issue could cause further damage down the road and may also require more invasive and expensive treatment. Here's what you should do if you have one of these dental emergencies:
Severe Toothache. First, rinse your mouth with lukewarm water and gently brush and floss your teeth in case your pain is being caused by lodged food. If your mouth is swelling, place a cold compress on the outside of the affected area and contact your dentist right away.
Chipped or Broken Tooth. Save any pieces of your tooth that you can find and rinse your mouth with lukewarm water. If you're bleeding, place a piece of gauze on the area to stop it. Call your emergency dentist to see if they can fit you in that day.
Knocked-Out Tooth. Pick up your tooth and gently rinse it off if it's dirty by holding the crown of it (not the root). It's important to get to your dentist within the hour of the accident. Try placing the tooth back in its socket. If you're not able to do this, place it in a glass of milk or between your gums and cheek to keep it moist.
Knowing what to do and reacting quickly could be the difference between saving and losing a tooth. If you're in an emergency, don't hesitate to contact your dentist immediately. The sooner you seek help, the sooner they can ease your pain and prevent further damage.
About the Author
Dr. Haren Patel has over 15 years of experience in the dental field and enjoys treating patients of all ages. He understands that dental emergencies can wreak havoc on patients' lives because they always seem to happen at the worst times. That's why he is currently offering an emergency exam for $49. That way, his patients won't have to worry about throwing their monthly budget out the window because of something that's out of their control. For questions or to schedule an appointment, visit Dream Dental's website or call 770-592-7000.