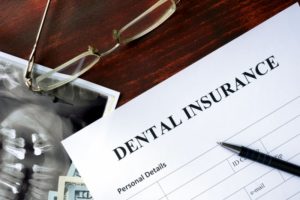 Now that it's officially 2019, have you done anything to prepare for the new year? During this time of resolutions, something to keep in mind is your dental insurance. Did you know that billions of dollars in dental benefits are wasted each year? Most dental insurance plans have a deadline on December 31st, so any unused benefits will be gone forever at the end of the year. Thankfully, your dentist in Woodstock knows how you can get the most out of your insurance benefits in 2019.
Know Your Dental Plan
When it comes to getting the most out of your dental benefits, it's important to know the numbers and rules of your plan:
Annual Maximum
Your annual maximum is the most important figure to keep in mind. This is the most your insurance is willing to pay for your dentistry in one year. They key is to know this number, and to try to reach or exceed it by the end of December 31st. Most annual maximums are around $1,000, but you should check with your insurance provider to be sure.
Deductible
Your deductible is the amount of money that your insurance requires you to pay out-of-pocket before they will help cover costs. Your deductible also restarts with the new year, so it's definitely another number to keep in mind. The average deductible is typically around $50.
Premiums
You should also note that you pay your insurance monthly, whether you see the dentist or not, so it's in your best interest to take advantage of your benefits. Preventive visits like checkups and cleanings are typically covered by insurance, which makes those appointments a great way to cash in on your dental dollars.
Schedule Your Appointment Early in the Year
Scheduling your first dentist's appointment early in the year is a great way of maximizing your benefits because it allows you to plan out your treatment for the year. After your visit, you and your dentist will have a better idea of what kind of treatments you may need, so you can plan how to use your benefits accordingly.  If you need a lot of dental work done like a full mouth reconstruction, you may want to space it out between years to utilize your benefits without paying extra out-of-pocket.
Now that you know how to get the most out of your insurance benefits, are you ready for 2019? Contact your dentist in Towne Lake to save money and keep your smile healthy!
Meet the Dentist
Dr. Haren Patel is an experienced dentist with a passion for helping his patients. He takes pride in accepting insurance to provide quality dentistry that is affordable, too. He provides both general and pediatric dentistry at his practice to treat patients of all ages. For any questions, he can be contacted through his website or by phone at (770) 592) 7000.