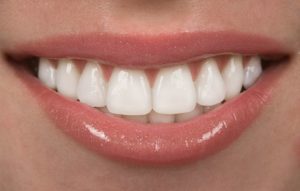 As we begin 2019, you may be thinking of areas you want to improve. How about the appearance of your smile? Does it look the way you want it to? Does it give you the confidence to chase after your other dreams for the year? Well, with porcelain veneers in Towne Lake, you can achieve the boost to your appearance and your self-esteem you need to go after your goals.
What Porcelain Veneers Are
Essentially, porcelain veneers are thin ceramic sheets that adhere to the front surfaces of your teeth to improve their appearance. They can cover up many imperfections, such as the following:
Tooth discoloration.
Misshaped teeth.
Misalignment of the teeth.
Small gaps between teeth.
Chipped or broken teeth.
Porcelain veneers can revamp even the most flawed smile into what you've always wanted.
Benefits of Porcelain Veneers
Porcelain veneers have many benefits over some other cosmetic procedures, such as dental crowns, including the following:
They look natural. The material reflects light much like natural teeth, so no one will know.
They are resistant to stains. Unlike tooth enamel, porcelain does not absorb stains from foods or drinks.
Compared to crowns, they offer a conservative method of changing teeth's color and shape. Less of the natural tooth needs to be removed for porcelain veneers.
They are extremely durable. Although you don't want to push the limits of what they can handle, veneers are very strong and can certainly withstand normal wear and tear well.
Process of Porcelain Veneers
The general process of getting porcelain veneers goes as follows:
Your cosmetic dentist in Towne Lake removes a small part of the teeth's enamel to make room for the veneers.
Then they take impressions and measurements of your mouth. This information is sent to a dental lab, where your veneers are custom made just for you. While you wait for them, your dentist places temporary veneers.
When the final products are ready within a few weeks, you return to the dental office so the dentist can bond the veneers to your teeth.
In as few as two visits, you could have the smile of your dreams! Regardless of the flaws in your teeth, porcelain veneers can address and improve them, so you can show off your pearly whites with pride. Make 2019 the year you change your life for the better. For more information about porcelain veneers or to schedule a consultation, contact your cosmetic dentist in Towne Lake.
About the Author
Dr. Haren Patel has over 15 years of dental experience and has been serving in the Atlanta and Northwest Georgia region since 2009. In nearly all areas of dentistry, he and his staff at Dream Dental excel in delivering personalized, comprehensive dental care in a comforting, family-friendly environment. To contact him, you can call or click here.