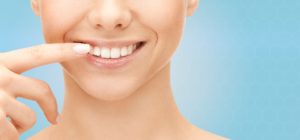 When you look in the mirror, does your attention instantly turn to your imperfect teeth? If discoloration, chips, alignment issues, or damage has left you feeling insecure, you know that your cosmetic dentist in Woodstock can help. While you would like to get the smile of your dreams, you are concerned about the cost of the procedures you need. Did you know that you can help make your treatments affordable by using your dental insurance? In some cases, you can use your benefits to cover the cost of certain procedures to love what you see in the mirror.

When Can I Use My Dental Insurance?
Dental insurance is designed to keep your smile healthy through preventive care. In addition, it provides you with cost-savings opportunities to repair damaged teeth; however, it is not meant to improve the aesthetics of your smile. As a result, many cosmetic treatments are likely not covered under your policy because they are considered elective procedures.
Although it is rare for your insurance to pay for cosmetic dentistry, there are times when it can be used. Now, restorative and cosmetic dentistry often overlap. Therefore, if a cosmetic treatment is deemed necessary to improve your oral health, your insurance will cover a portion of the cost.
There are several cosmetic treatments that also offer restorative benefits, including:
Cosmetic Bonding
Cosmetic bonding uses a resin material to improve the size, shape, and color of your teeth; however, it can also be used to repair chips and fractures.
All-Ceramic Crowns
Crowns are commonly used to cover teeth that have dark tooth discoloration or an abnormal shape, but they also provide restorative and preventive benefits. They can be used to help rehabilitate a tooth that has suffered from decay, infection, or a break. In some cases, they can be used to prevent a weakened tooth from breaking, such as from grinding and clenching from bruxism.
Orthodontics
A straight smile does more than just boost your confidence. It can also improve your oral health and functions. If alignment and bite issues are hurting your dental health and your ability to perform certain tasks, like closing your mouth fully or chewing, your insurance may cover the cost of braces.
What Treatments aren't Covered?
There are some cosmetic treatments that do not offer restorative benefits, so they are rarely covered by your dental insurance, such as:
Teeth whitening
Invisalign
Veneers
How Do I Know What is Covered?
If you are interested in a specific cosmetic treatment, your dentist in Woodstock will help to determine if it will also improve your oral health. They will help you understand how you can use certain benefits to pay for the treatments while discussing payment options for services that are not covered.
You can get the smile of your dreams with your cosmetic dentist! See if your dental insurance can help cover the cost of transforming your teeth today.
About Dr. Haren Patel
Dr. Haren Patel is supported by more than 15 years of experience in the dental field. In addition to helping his patients achieve healthy teeth and gums, he also strives to create beautiful smiles. If you are ready to transform your confidence with cosmetic dentistry, contact our office today to schedule your consultation.